Recently I stumbled upon an article by the insurance company Munich RE: "Economic losses caused by natural catastrophes are trending upwards". In the article, a graph shows the increase of different types of natural disasters and connects them to an increase in financial damages.
As a climate impact scientist I can't help but see signals of climate change in these articles. But how do we know how much of a trend in these observed extreme events is exactly due to climate change and has not just occurred because of weather or societal developments? And is it possible to calculate how much financial damage it causes?
---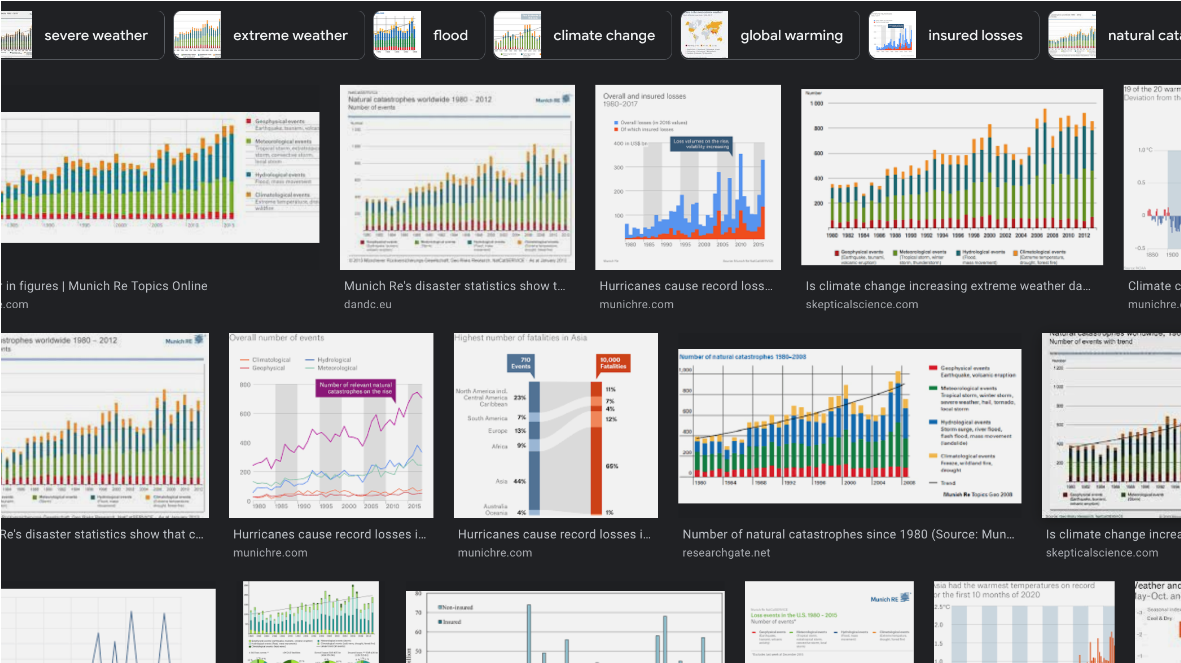 A screenshot of figures thematizing the upward trend of economic losses caused by natural catastrophes by the insurance company Munich Re.
---
FIG 1 / Screenshot by Isipedia
In my work as a scientist at Potsdam Institute for Climate Impact Research these questions concern me and my colleagues, as well. Although any recent climate impact observation probably contains signals of climate change, they are most often well hidden and we barely have studies that point out these signals and help to determine what proportion of changes in a system are due to climate change. The question that arises is how can we utilize climate impact models to show how much climate change contributes to the consequences of for example an extreme event? And in what way would model simulations differ if the climate of the world would have remained stable?
Affiliations
1 Potsdam Institute for Climate Impact Research (PIK), Member of the Leibniz Association, P.O. Box 60 12 03, D-14412 Potsdam, Germany